Hand Embellished Prints
Posted on
Over the past year I've launched a selection of hand-embellished giclee prints. I chose images which I thought would really work well with the added magic of a little embellishment such as real gold leaf, swarovski crystals, fairy glitter or the addition of torn paper.
'Polar Bear Blues' includes glitter, gold &/or silver leaf and swarovski crystals. Each one is unique so although it's not an original, it does have it's own individuality.

'Bella' is embellished with a real gold leaf collar which is studded with swarovski crystals. Well she is a beautiful dog and deserves the best.
'

'Make a Wish' little mousie is holding onto a sparkly dandelion head which really glistens when you look at it from different angles.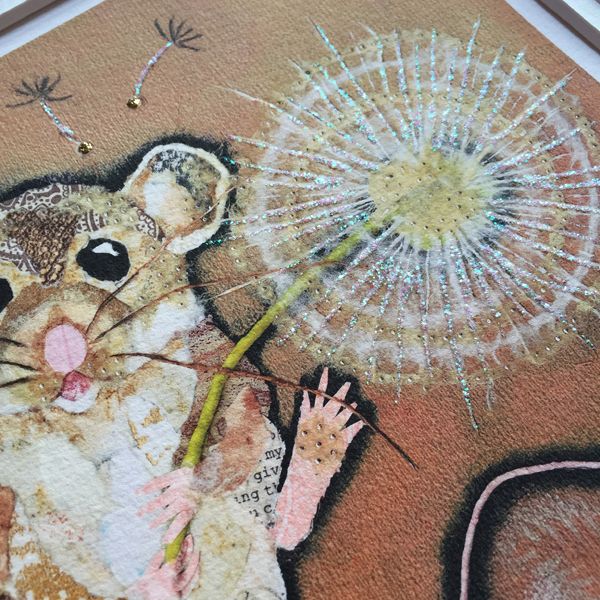 'Badger's Moonwish' with a real gold leaf moon and curling leaves.

'Together' with white sparkling dandelion heads and gold leaf stalks and swarovski detailing.