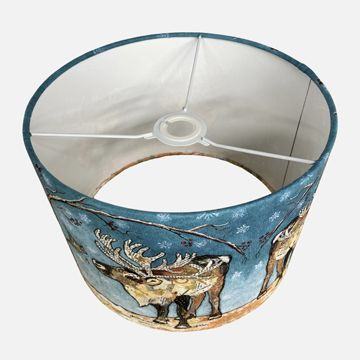 A Pendant fitting has the utility ring fitted to the top of the shade. A Lamp fitting has the utility fitting at the base of the shade. The lamp or ceiling bulb holder will connect to the utility ring.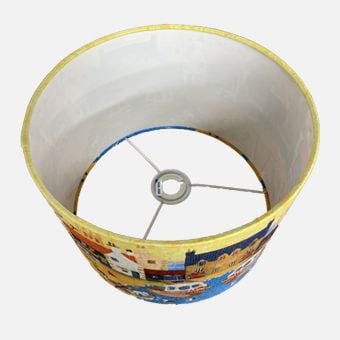 Do I need a Lamp or Pendant Fitting?
Lamp choice, whether table lamp or floor lamp, is the deciding factor as to whether you require a lamp or pendant fitting.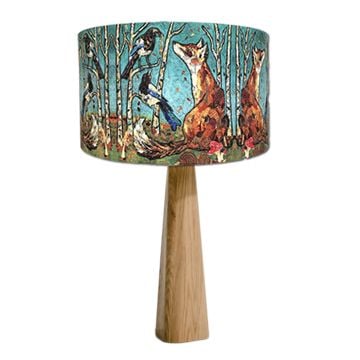 The majority of small bedside lamps & larger table lamps require a lamp fitting where the bulb is upright. The exception to this are those with hang fittings - see 4th example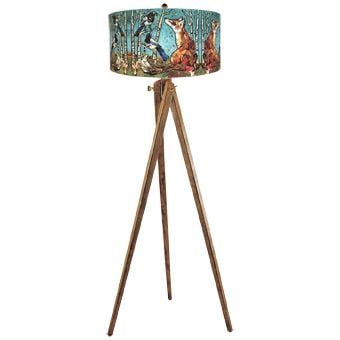 This type of standard floor lamp, where the bulb holder comes up from the bottom of your shade requires a lamp fitting. The exception to this are those with hang fittings - see 4th example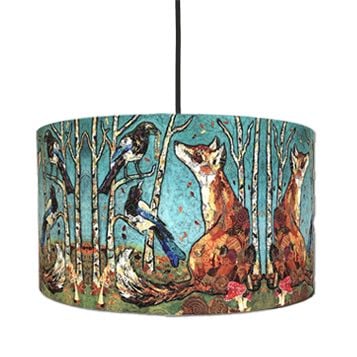 If you require to hang a shade from your room ceiling choose a pendant fitting. Your bulb will be hanging down towards the floor.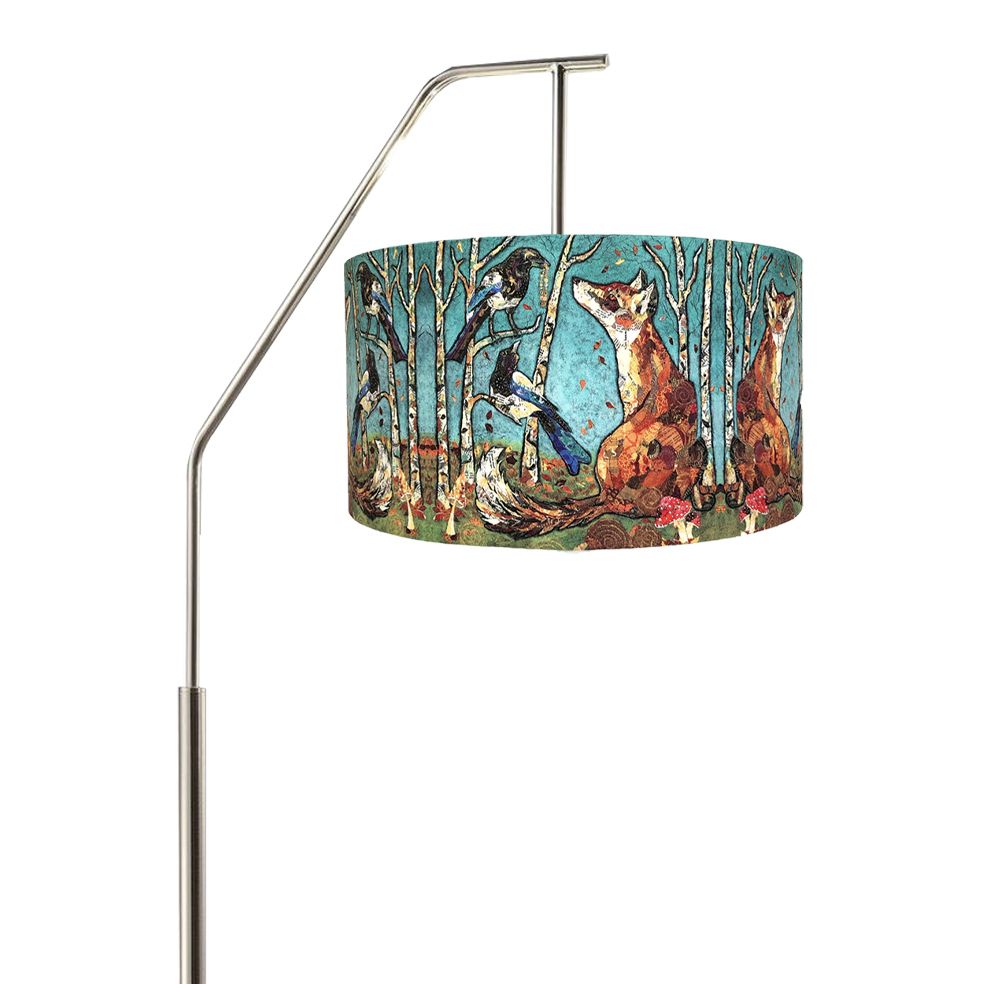 Some table and standard floor lamps are designed so that the bulb will hang downwards. These require a pendant fitting.

What Size of Shade will fit my Table Lamp?
If you already have a table lamp and are looking to match it with one of our shades, the first thing you should do is measure the height of your lamp (A) from the base to the bottom of the lampholder and also the width of the base (B).
Next measure the width of your lampshade (C) and height (D).
Diameter/Width: When choosing a shade it's width/diameter (C) should be roughly the same measurement as the height of your lamp (A) - anything plus or minus 5cms should be fine. So if your table lamp is 35cms tall, a shade width/diameter of anything between 30 and 40cms should look fine.
The width of your lampshade (C) should also be wider than the lamp at its widest part (B).

Remember, this is only a rough guide and the look of your actual lamp & shade together will be the deciding factor. TIP: If you're unsure, try cutting out a piece of thick paper the same diameter and height of the shade size you have in mind, roll into a cylinder and tape the joins. Hold this over your lamp base for a rough idea as to how it will look. REMEMBER - our shades are made to order and so are non-returnable, so get it right first time!

Our lampshade diameters, or widths (C) come in a choice of 20, 30, 40 and 45cms with varying heights from 18cms - 35cms.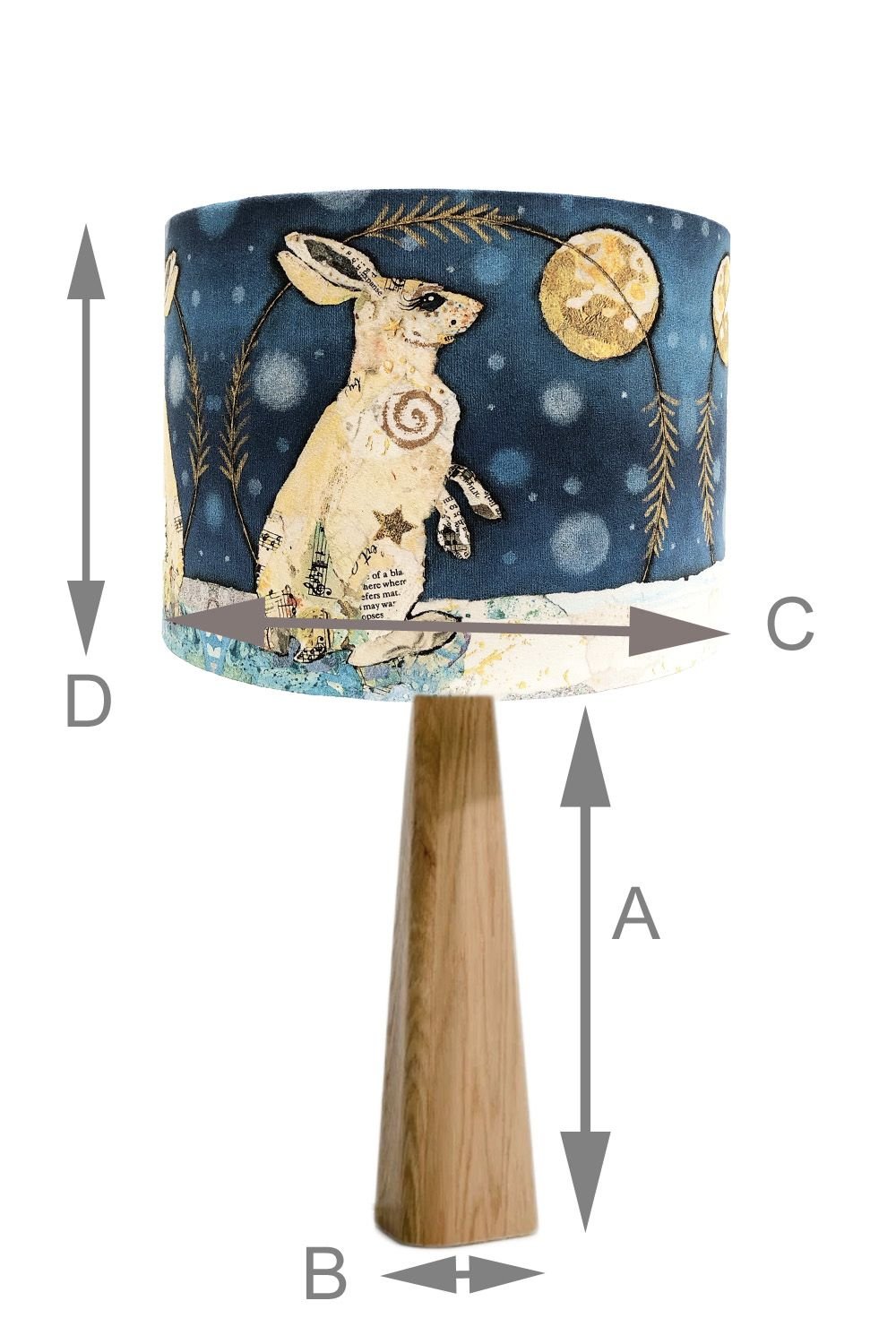 What Size of Shade will fit my Floor Lamp?
When choosing a shade for your floor lamp, the height of the shade should be approximately a third of the height of the base.
So if your lamp base measures 140 to the bottom of the lamp holder, our larger 45cms shade should be perfect.
Again, this is just a guideline and a size smaller or larger may look great too. You can make an expensive mistake ordering the wrong size (remember our shades are made to order and so we don't accept returns/exchanges) so we advise you to use our TIP ABOVE and use the paper cut out method before ordering.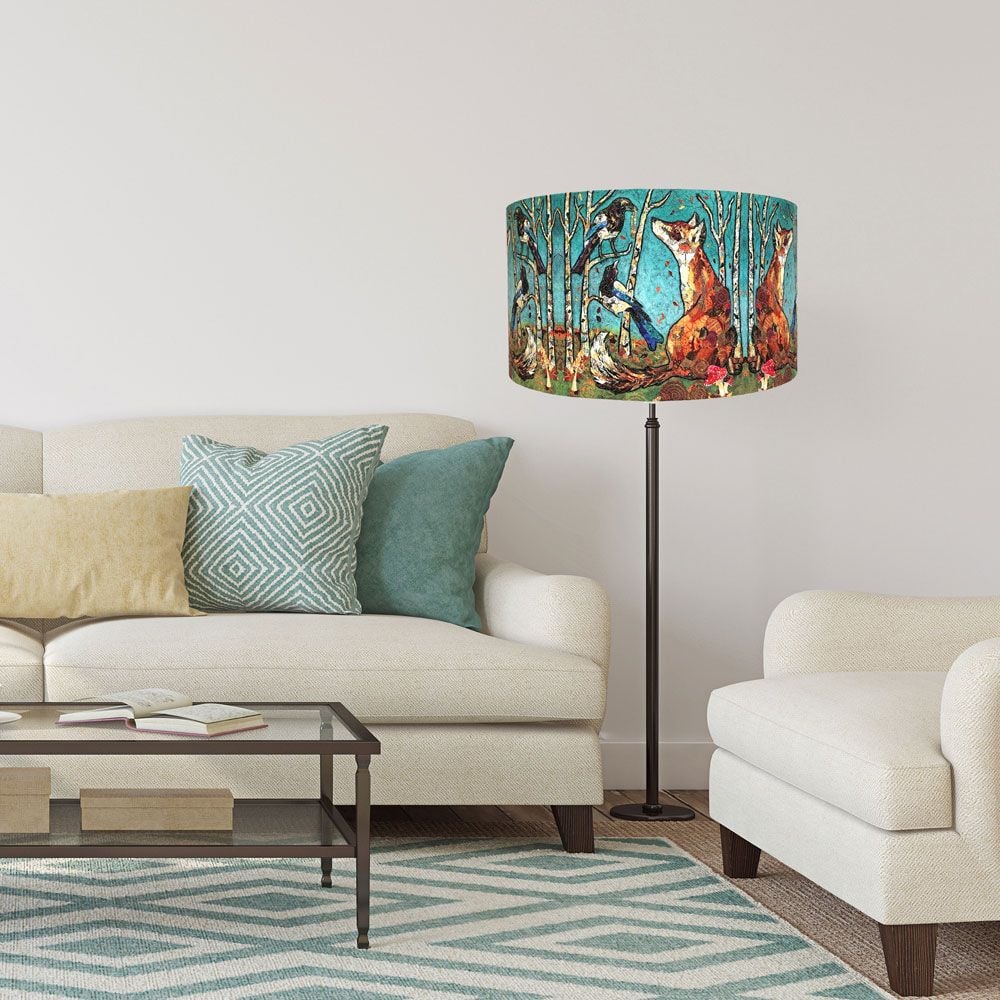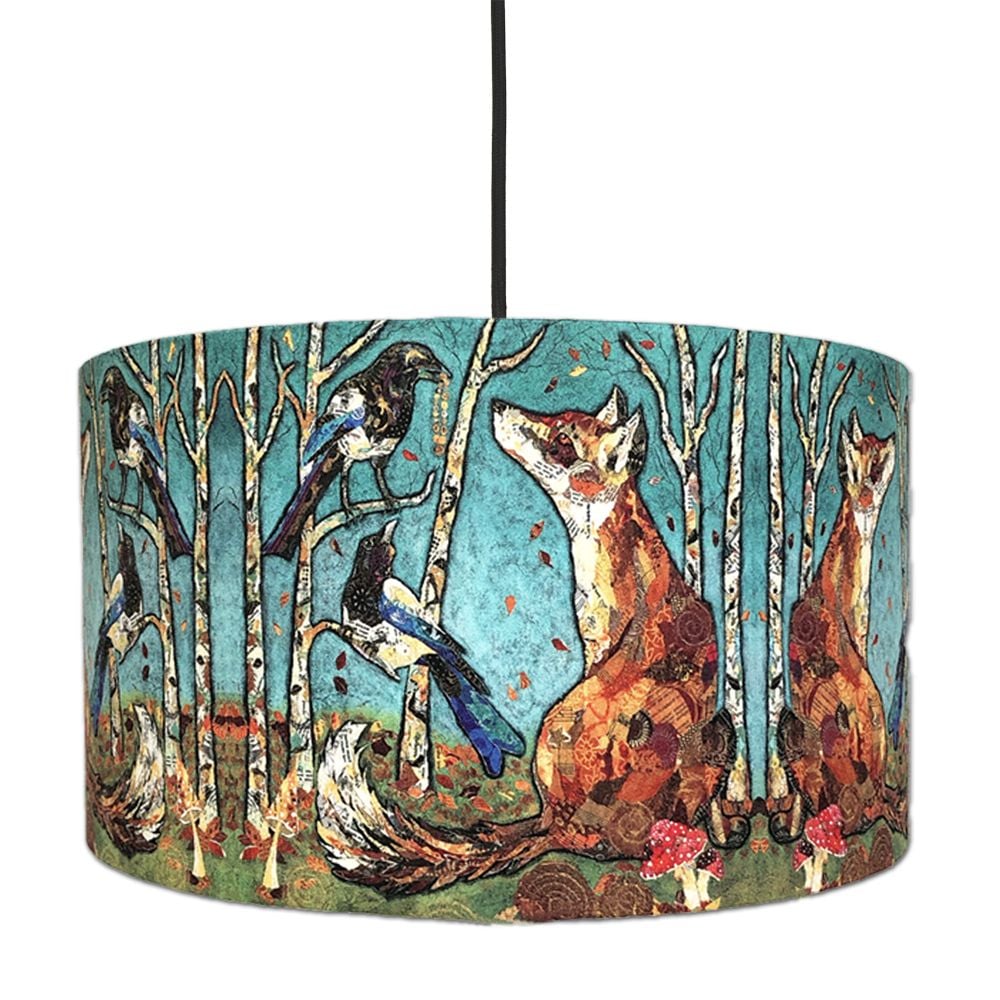 What size of shade for my ceiling pendant?
Choosing the correct shade for your ceiling light comes down to many factors.
How high or low is your ceiling
How big is your room
How long is the flex
Is it going to hang over a table
If you have low ceilings you don't want to be bumping your head on a shade that hangs too low. A small shade on a high ceiling in a large room will look lost. Take all these factors into account before ordering.